10 High-Tech Chargers to Maximize Your Space and Productivity
Every new device you purchase comes with some form of charger. However, such accessories are not always the most efficient or convenient forms of power delivery. If you would like to charge faster and save space, these options at the XDA Developers Depot are definitely worth your attention — now with up to 71% off MSRP.
Naztech Fast Multi-Port Wall Charger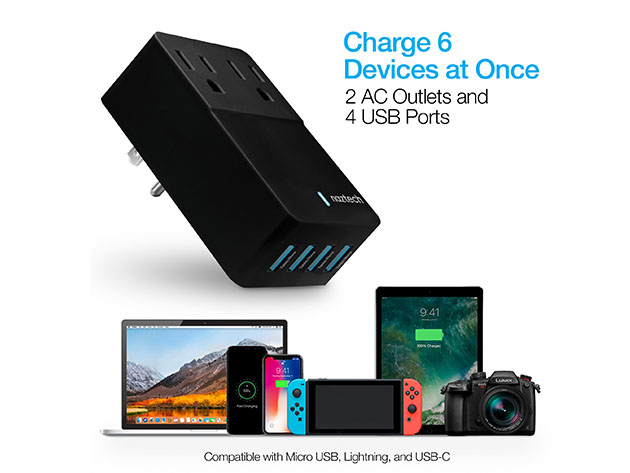 Drawing power from a single wall socket, the Naztech charger offers two AC outlets and four USB ports. IntelliQ smart chips deliver the correct amount of power to each device, while the OmniProtect feature prevents short circuits and overcharging. Normally priced at $39.99, the charger is now only $25.
Naztech Wireless Power Hub 5
With four USB ports and a built-in charging pad, this compact hub can power all your devices. Compatible with Qi-enabled devices, the pad can fill your iPhone or Android phone at twice the speed of regular Qi chargers. Usually priced at $54.99, the Power Hub 5 is now only $44.99.
Naztech Ultimate Power Station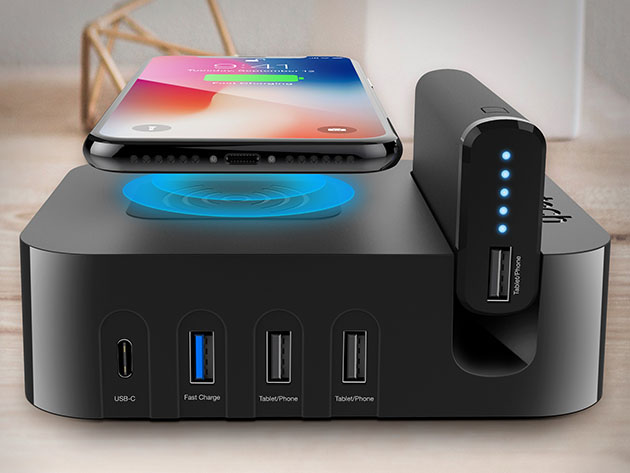 Drawing up to 50W from a single outlet, the Ultimate Power Station can charge six devices at the same time. Along with a wireless Qi charging pad and five USB ports, it has a built-in 4,000mAh battery for charging on the move. Normally $59.99, the Naztech charger is now $49.99.
3-in-1 Qi Wireless Charging Stand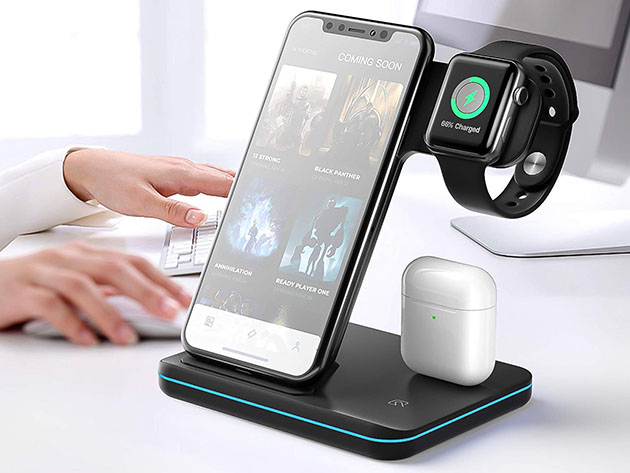 Perfect for any nightstand or desk, this elegant charging stand helps to clear the cable clutter. It provides an upright charging pad for any Qi-enabled phone, plus docks for your Apple Watch and wireless earbuds. The stand is currently 40% off MSRP at $29.95.
POWERSLIM6 6,000mAh Power Bank: 2-Pack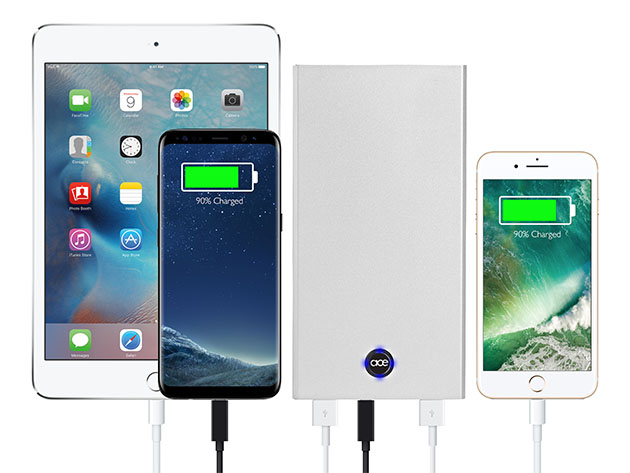 At just 0.33 inches thick and 5.3 ounces in weight, the POWERSLIM6 lives up to its name. This portable power bank has dual USB charging ports and a capacity of 6,000mAh — enough to charge most smartphones twice over. Order now for $39.99 to grab a two-pack, worth $140.
SURGE DUO Dual USB & Dual Surge Charging Station
If your desk is always covered in cables, you might want to invest in this desktop hub. The SURGE DUO offers quick access to two USB ports and two AC outlets, with individual switches to control the power. Normally priced at $49.99, the charging station is now only $18.99.
PowerStick: 2,200mAh Rechargeable Battery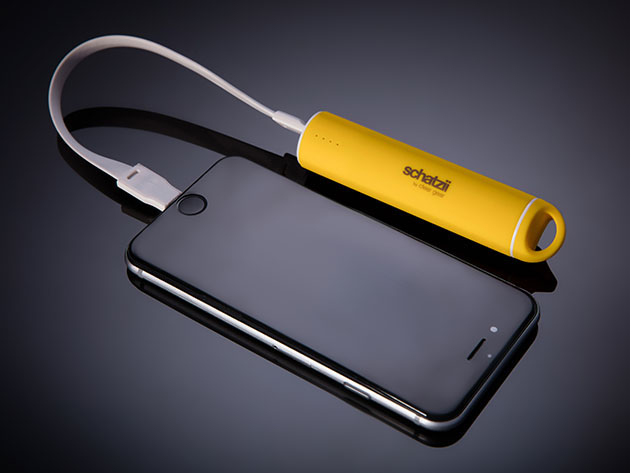 The PowerStick is easily small enough to fit in your pocket. However, this power bank holds the equivalent of 150% charge for a phone or tablet. Available in three colors, the battery offers good durability thanks to a rubberized shell. Worth $25, the PowerStick is now just $14.99.
HyperCharger PRO V.2 All-in-One Charger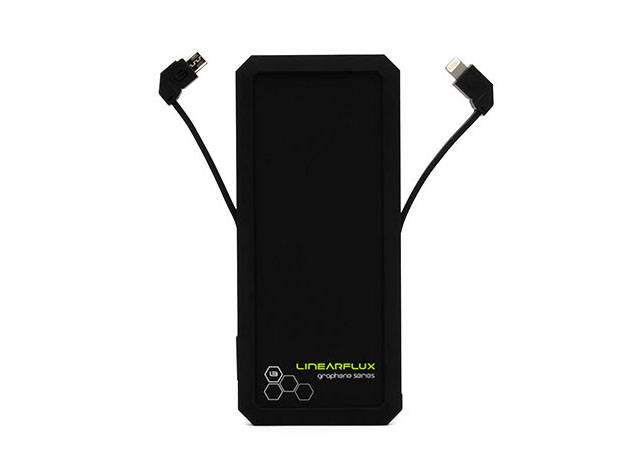 With built-in Apple Lightning, micro-USB, and USB-C cables, the HyperCharger PRO V.2 can power almost any portable device. It weighs only 5.5 ounces, but the charger has a capacity of 8,000mAh and 25W of output power. You can grab one now for $24.99, saving 50% on the standard price.
HyperCharger X Wireless Charger: 2-Pack
This sleek power bank doubles as a 7.5W wireless charging pad, with a 15W USB port for older devices. The HyperCharger X is about the same size as an iPhone X, but it contains a 6,000mAh battery for charging on the move. Order now for $34.99 to get a two-pack, worth $60.
iPM Smart Home Power Strip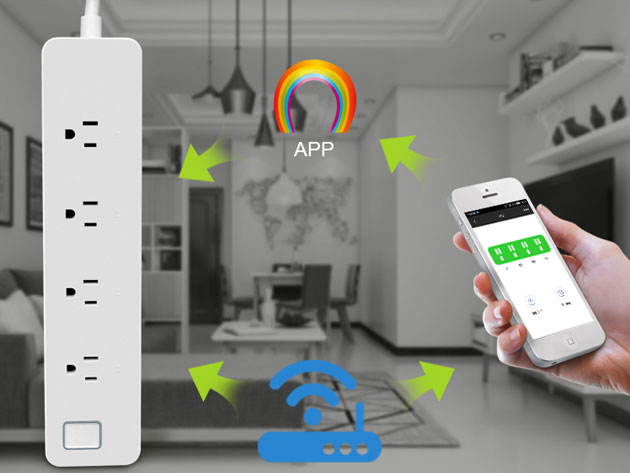 It might look like an ordinary power strip, but this smart home accessory from iPM works seamlessly with Alexa and Google Assistant. This means you can control the power supply to any plugged-in device using voice commands or smart schedules. Normally priced at $49.99, the iPM Power Strip is now only $19.99.
Prices subject to change
We are reader supported. External links may earn us a commission.