5 Microsoft Surface Deals You Can Save Big with Right Now
Many of the best computers in the world right now are made by Microsoft. In particular, the Surface range is packed with remarkable specs at reasonable prices. If you are seeking an upgrade, take a look at these five deals on Surface devices — now with up to 27% off the MSRP via the XDA Developers Depot.
Microsoft Surface Laptop 2 13.5″ Touch Core i5 8GB (Cobalt Blue)
Offering up to 15 hours of battery life, the Microsoft Surface Laptop 2 was made for working on the move. Running Windows 10 on a crisp 13.5″ LED display, it offers excellent performance thanks to an Intel i5 chip and 8GB of RAM. PCMag called it a "sleek ultraportable with a top-notch build." Originally priced at $1,299, it's now only $979.99.
Microsoft Surface Pro 12.3″ Tablet 4GB RAM – Silver (Wi-Fi + 4G LTE)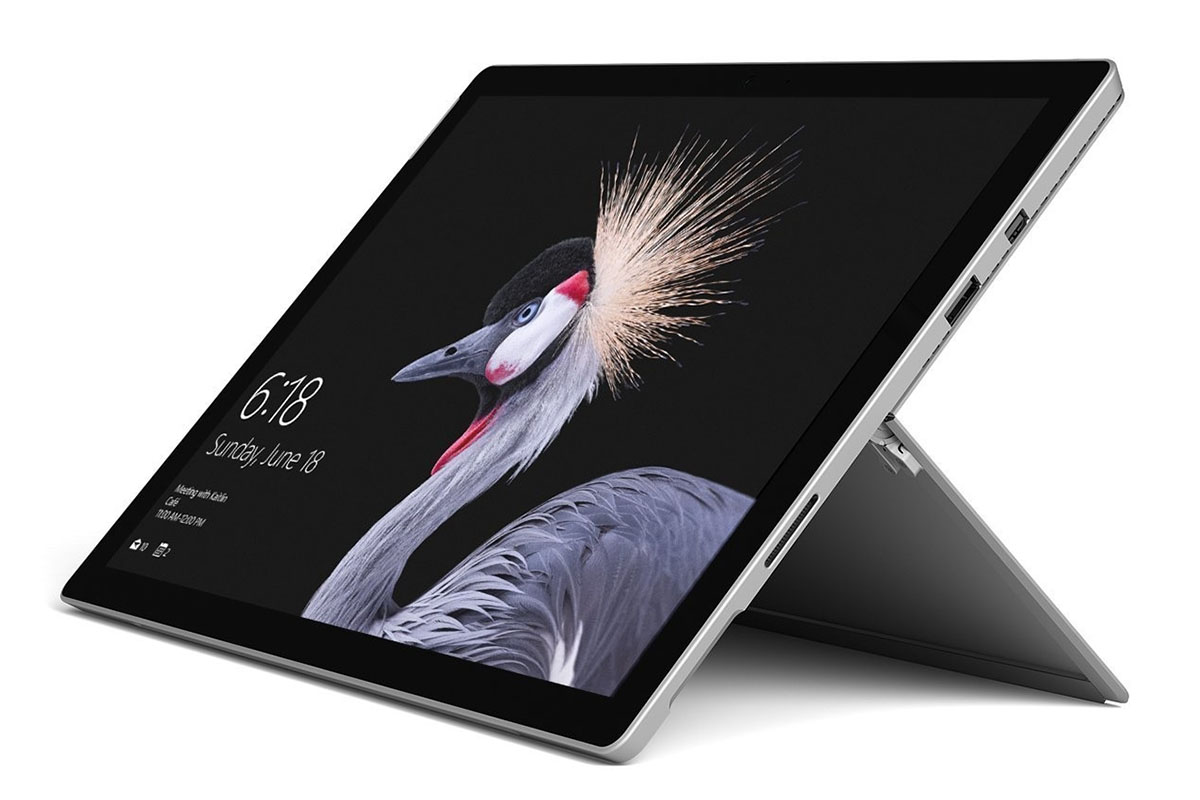 This lightweight device boasts 50% more power than most tablets and a stunning 2736 x 1824 touch display. Under the hood, a 7th Gen Intel Core i5 processor offers smooth multitasking. You get 13.5 hours of battery life, and the 128GB SSD offers plenty of room for media. Worth $1,299.99, this 4G-enabled model is now 15% off at $1,099.99.
Microsoft Surface Pro 6 Tablet 1.9GHz Intel Core i7 with 512GB SSD
The updated Surface Pro is "arguably the best-made Windows 10 tablet going" according to The Guardian. This version has a remarkable 16GB of RAM and a speedy i7 processor packaged inside a sleek frame. You also get plenty of solid-state storage, 13.5 hours of battery, and a 12.3-inch PixelSense display. It's usually $1,499.99, but you can get yours now for $1,279.99.
Microsoft Surface Pro 6 256GB 12.3″ WiFi Intel Core i7
If you don't need crazy specs, this version of the Surface Pro 6 is a great option. You still get that i7 chip and crisp display bolted into a body that measures only 0.33 inches thick. This version also has 256GB of solid-state storage, great battery life, and Intel graphics. Worth $1,499.99, it's now down to $1,089.99.
Microsoft Surface Pro 6 Tablet 1.9GHz Intel Core i7 with 1TB SSD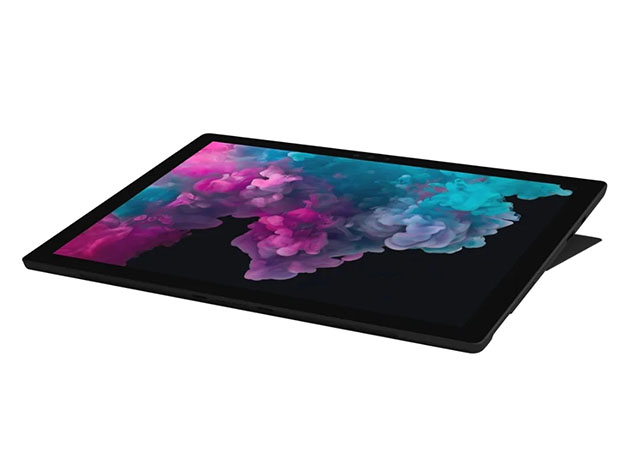 Need more storage space for photos, movies, and games? This Surface Pro 6 has you covered, thanks to a huge 1TB SSD. It runs Windows 10 Pro on an i7 processor and 16GB of RAM — a combination that delivers "big performance gains" in the words of CNET. Originally $1,499.99, this lightweight monster is now only $1,429.99.
Prices subject to change
We are reader supported. External links may earn us a commission.