Android TV's new recommended content carousel will also show sponsored content
Google is making it easier to discover content on Android TV. The search giant on Wednesday introduced a feature that brings a carousel of recommended content above your favorite apps row.
Google says the types of content that will show up in this carousel includes cinematic teasers for the most popular movies and shows, and the content will be chosen by Google Play's entertainment experts. Suggestions from other streaming services can also show up in this space if you link them to your Google account.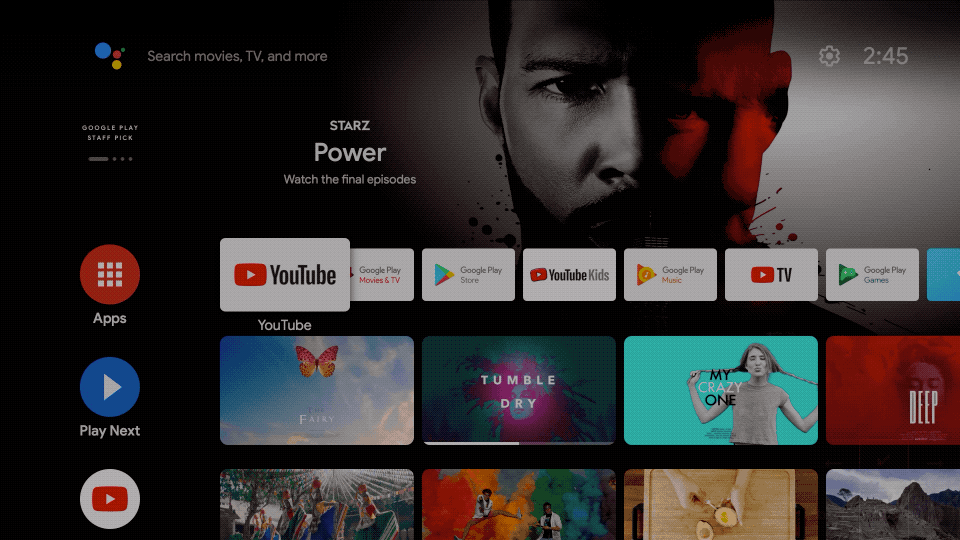 Sponsored content from media partners will also show up in this carousel, Google said. The good news is all content will be clearly labeled, so you'll know when something is a paid advertisement.
Google is also making it far easier to subscribe to a third-party service. If a show you want to watch is on Epix Now, for example, and you don't have an account, Google will make signing up a breeze by using the email address you have on file. Google first teased this feature during I/O 2019 last year and started piloting it earlier this year with a limited number of apps and services.

The new "Subscribe and install" feature will work with the Starz app, DC Universe, and Epix NOW, with support for other services coming soon.
It's been a while since the last significant Android TV update, so it's nice to see new features. Recently, we uncovered evidence that Google is gearing up to launch a new Android TV, so perhaps these new features are preparing consumers for something bigger to come.
---
Source: Google
We are reader supported. External links may earn us a commission.