Google is adding a built-in screenshot tool to Chrome for desktop
Google is currently working on adding a consolidated share menu in Chrome for desktop. We first spotted the in-development share menu earlier this year in May and learned that it would give users access to four sharing options — Copy link, QR code, Save page as, and Cast — within Chrome's Omnibox. However, a new commit on the Chromium Gerrit suggests that the sharing menu will also feature a screenshot tool when it rolls out with a future release.
As per a recent post from u/Leopeva64-2 on Reddit, Chrome currently has a native screenshot tool hidden within the browser's developer tools. The new commit aims to centralize this tool by adding it to the in-development share menu. Its description states: "This change begins implementation of the "Share" submenu, which will centralize and deduplicate the various sharing options that are currently scattered across various menus." 
The change will also add a new feature named "ShareMenu," a new class called "ShareSubmenuModel" that implements the new submenu, and modifies "RenderViewContextMenu" to use the new ShareSubmenuModel when the new feature is enabled. In addition, the commit's description states that it will also add "Copy Link" and "Copy Link to Text" items and screenshot items in the share menu.
(Image: u/Leopeva64-2)
As you can see in the attached screenshot, the updated Share Menu in Google Chrome for desktop will feature a few more sharing options than what we saw earlier this year. Along with the four options mentioned above, it will also feature a "Screenshot" option, a "Send to your devices" option, and a "Share link to" submenu with additional sharing options. The icon for the Share Menu has also been updated, and it now shows a paper airplane instead of a plus sign.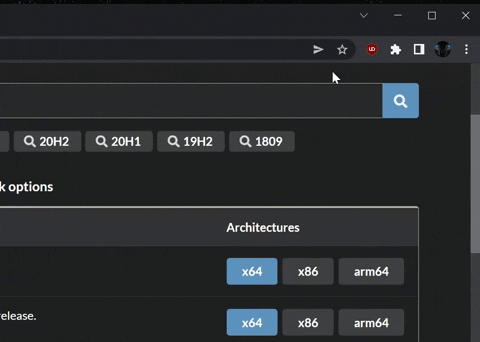 (GIF: u/Leopeva64-2)
It's worth noting that a separate commit suggests that the upcoming Screenshot tool might give users the option to capture only a specific part of the screen. It might also feature tools to edit the screenshot. At the moment, we're not sure when the new screenshot tool will roll out to users on the stable channel. We'll make sure to let you know as soon as we learn more.
We are reader supported. External links may earn us a commission.