Google announces Android 11 Go Edition with support for 2GB RAM devices
Following the first stable release of Android 11 earlier this week, Google has now announced Android 11 Go Edition — a toned-down version of Google's latest software release for devices with low amounts of RAM. The latest update builds upon the features introduced in Android 10 Go Edition last year and brings a couple of new features to further improve speed, reliability, and security on entry-level Android devices.
Google claims that Android 11 Go Edition is capable of launching apps 20% faster than Android 10 Go Edition. The company was able to achieve this by pre-fetching app data so that 'cold' starts look like 'warm' starts. In effect, this change will allow users to easily switch between apps without bogging down their device.
Much like the full-blown Android 11 release, Android 11 Go Edition features a conversation section in the notifications shade. Conversations across all messaging apps will be displayed in this section, making it easier for users to see, respond to, and manage conversations in one place.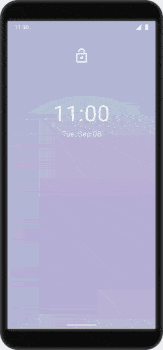 To ensure optimum privacy and security, devices running Android 11 Go Edition will have access to the same industry-leading privacy protections as any other Android device. It also includes some new privacy enhancements, which will make it easy for users to control how and when data on their device is shared. The enhancements include one-time permission, to grant apps access to specific sensors for just one instance, and an auto-reset feature, which will reset permissions when an app hasn't been used for an extended period of time.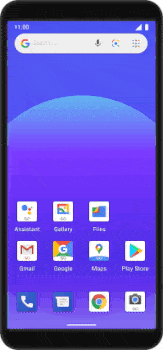 Since large-screen devices are gaining popularity even in the budget segment, Android 11 Go Edition also includes support for gesture-based navigation. Thanks to this, users will be able to go to the home screen, navigate backward, and switch between apps using simple swipe gestures.
Google further added that Android Go Edition will be available starting next month on all devices with up to 2GB of memory (previously limited to devices with 1.5GB RAM or less). With the expansion to 2GB, devices will have an additional 270MB of free memory, which will let users run three to four more apps in the background. Android Go Edition on 2GB devices will also offer up to 900MB of additional free storage space, which is enough for 300 selfies or an entire movie.
Based on our previous report, we asked Google if Android 11 Go Edition will be a requirement for new low-end devices launching with Android 11, provided they have 2GB of RAM or less. In response, the company said that Android Go Edition will be able to support all Android devices with up to 2GB RAM starting next month, but this is not to be construed as a requirement for Android 11 Go Edition specifically (essentially reiterating what is mentioned in the previous paragraph). Google typically doesn't comment on the terms of its licensing agreements, so this response was to be expected.
Just how popular are low RAM devices these days? Since September 3rd, 2019 (the date when Google released the stable version of Android 10 and uploaded its source code to AOSP), there have been 367 new devices added to the Google Play Console's Device Catalog that have at most 2GB of RAM and either launched with or upgraded to Android 10. If we include devices added to the catalog after September 3rd, 2019, that either launched with Android 9 Pie or haven't yet received an update to Android 10, that number jumps to 1,492. Clearly, there are still a lot of low RAM devices being launched.
We are reader supported. External links may earn us a commission.