Google's new Art Transfer feature will make beautiful paintings out of your photos
The Google Play Store is chock full of photo editing apps, ranging from simple ones that give you access to a range of filters to more powerful image manipulation apps, like Google's Snapseed, that let you alter almost every aspect of your photos. However, only a few apps, out of the thousands available on the platform, offer something unique. For instance, VSCO also gives you a platform to share your edits, TouchRetouch helps you easily remove unwanted content from your photos, and Prisma lets you convert your photos into pieces of art. For those of you who have tried, and liked Prisma, Google has now added a new feature in the Google Arts & Culture app that will allow you to edit your photos in the style of well-known paintings.
As per a recent blog post from the company, the Google Arts & Culture app now offers a feature called "Art Transfer" that lets you transfer the style of a renowned masterpiece onto your image. The feature appears in the Camera menu in the bottom bar of the app and lets you choose the art style from over a dozen different masterpieces. Once you select a particular piece of art, the feature transfers its style over to your photo and while you wait for the filter to be applied, it also displays some fun facts about the selected artwork. In case you don't wish to alter your image completely, the app also gives you the option to select the exact part of your image you wish to edit.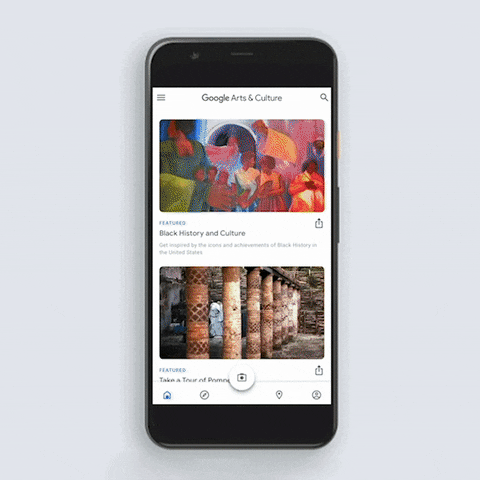 The feature lets you transfer the style of artworks by renowned artists like van Gogh, Frida Kahlo, Edvard Munch, Leonardo da Vinci, and more. It makes use of an algorithmic model created by Google AI, which was developed in collaboration with several cultural institutions around the world, including the UK's National Gallery and Japan's MOA Museum of Art. If that sounds interesting, you can give the new feature a shot by installing the Google Arts & Culture app from the link below.
---
We are reader supported. External links may earn us a commission.