Live Albums are starting to roll out to Google Photos
Google announced a ton of new things this week. On top of all the new hardware, there is also a plethora of software features rolling out. One such feature that may have slipped past your radar is Live Albums in Google Photos. It's starting to roll out now for some users as a server-side update.
Live albums are albums that are automatically populated by Google's fancy AI and machine learning. Google Photos can already organize photos of people and pets, but now it can create albums as well. You simply choose the people or pets that you want to be included in the album and Google will keep it updated with new photos. Live Albums can be shared with others and collaborated on as well.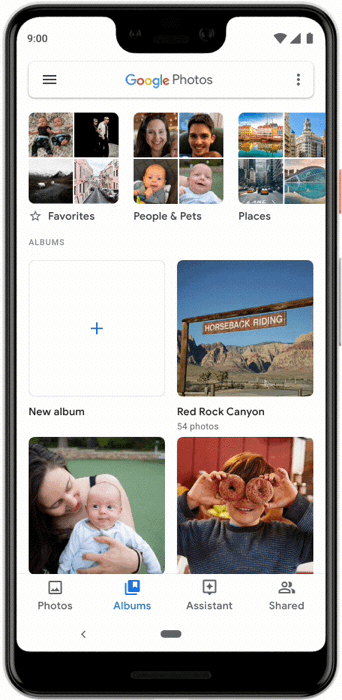 Google showed off Live Albums for the Google Home Hub as an easy way to display photos that are always up to date. Rather than having to constantly go through your photos and add to an album, you can just snap photos and let Google take care of it. The feature is also great for family members who constantly bug you for photos.
According to a bunch of reports from users, Live Albums started showing up today without an app update. However, there is a new version of Google Photos available to download from APK Mirror. You shouldn't need this to get Live Albums. You'll just have to sit tight and wait. Naturally, some people will love this feature and others will be more hesitant to trust Google. How do you feel about Live Albums?