HP's 24″ Touchscreen All-in-One Is Not Your Typical Desktop
Though tablets have come a long way since their genesis, desktop machines still hold the power needed for gaming and creativity. The HP 24″ All-in-One Touchscreen Desktop is a classic example of two worlds coming together. It combines a speedy Ryzen processor and a huge touchscreen display, packaged in a slimline device. You can get a certified refurbished model now for just $499.99 at the XDA Developers Depot.
Ideal for tight home office setups or any other room where space is limited, the HP 24″ All-in-One is no larger than a standalone display. The sleek metal case contains a dual-core 2.6GHz chip and 8GB RAM, which is plenty enough for intensive multi-tasking.
That beautiful touchscreen display operates at 1080p HD resolution, making images appear crisp, and having the option to tap with your finger makes many jobs much easier.
The HP all-in-one also has dual 2W speakers, a 1TB HDD for storing media, and even a built-in DVD drive — remember those? As Digital Weekly put it in a recent review, this machine "checks all boxes for must-have features."
"Certified refurbished" status means each device has been tested, cleaned, inspected, and repackaged so it works just as well as a brand new model. Each computer also comes with a 90-day warranty.
A new model would run you $699.99, but you can grab a refurbished one now for just $499.99.
Prices subject to change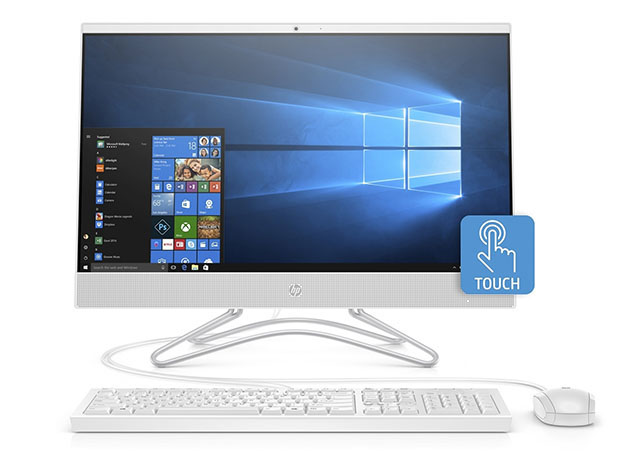 HP 24″ All-in-One Touchscreen Desktop AMD Ryzen 3 1TB – Silver (Certified Refurbished) – $499.99
See Deal