Huawei Employee Allegedly Confirms Huawei Nexus
Huawei is one of the Eastern giants that the West doesn't know much about, but with their concentrated efforts on expanding their brand, it will. The Huawei watch is one of the most promising Wear watches, and with flagships like the Huawei P8 – which focus on good bang for buck in a premium package – the company is setting up for a bigger scale. And what better way is there than doing so with Google's aid?
Rumors of a Huawei Nexus have been circling the internet for months, first beginning with talks of a Chinese OEM being in charge of the next Nexus. Speculation grew bigger when rumors stated that the upcoming Chinese Nexus would feature a processor that is not Qualcomm's, so heads turned towards Huawei as they have their own silicon: the Kirin SoC. We've talked about the newer generation of Kirin processors before, but they didn't make the hit that many (ourselves included) expected them to make in the Huawei P8. Nevertheless, the rumor stuck, and now we hear news of an alleged confirmation.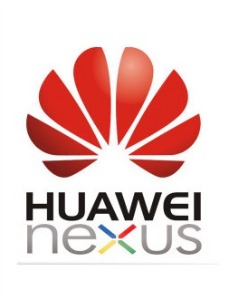 An UK employee from Huawei told IBtimes that the next Nexus will indeed be from Huawei, but no further details were given about a release frame nor specifications. This could indeed be a solid confirmation, and it seems to fall in line with not just Huawei's desires, but Google's too (not to mention almost every rumor and alleged leak we've been hearing so far). Huawei needs a recognizable phone brand to put its name out there in the West, and Google could use a partnership with Huawei to get back into the Chinese market. Such symbiosis sounds reasonable in theory, but we don't know enough details to know about how practical it will be.
Rumors also talked about an LG-made Nexus, allegedly a Nexus 5 refresh. Speculation has it that (at least) one of these Nexus phones will sport a Snapdragon 810 processor. We remain skeptical given that the Snapdragon 810's issues can't be denied any further and even its revised v2.1 variant that's coming to the OnePlus 2 still doesn't show a compelling fix as far as we know (and have seen in the Z3+ and Mi NOTE Pro). It is still possible that a revised Kirin (035?) will make it into this Nexus, but their 930 SoC does not surpass the 810 in the first place, not in any metric of power nor power efficiency.
If you want to know more about these topics, we discussed some of our thoughts on the upcoming Nexus phones and Android M in a feature, as well as why Huawei can be a force to be reckoned with in the West. If the Huawei Nexus is indeed a reality (and everything heard and discussed so far points towards just that), we can expect not only an interesting phone, but a new interesting relationship between Google and Huawei and a more focused incursion of the latter into new key markets.
Would you want a Huawei Nexus? Let us know!
Source: IBTimes