Live View in Google Maps now shows landmarks to help you navigate
The next time you're navigating a big city, figuring out which way to go will be a lot easier. Google Maps is introducing a new feature in its augmented reality "Live View" navigation mode. The new feature will display nearby landmarks so you can more easily figure out where you are based on your surroundings.
With the update, Live View will show you how far certain landmarks are and what direction you need to travel to get there. If you're trying to get to the Empire State Building in New York, for example, you'll see a pin overlaid in augmented reality. If you're on vacation and unfamiliar with your surroundings, seeing nearby landmarks is a great way to quickly figure out where you are. Google said Live View will show other big landmarks, including the Pantheon in Rome and "easily recognizable places" like parks and tourist attractions.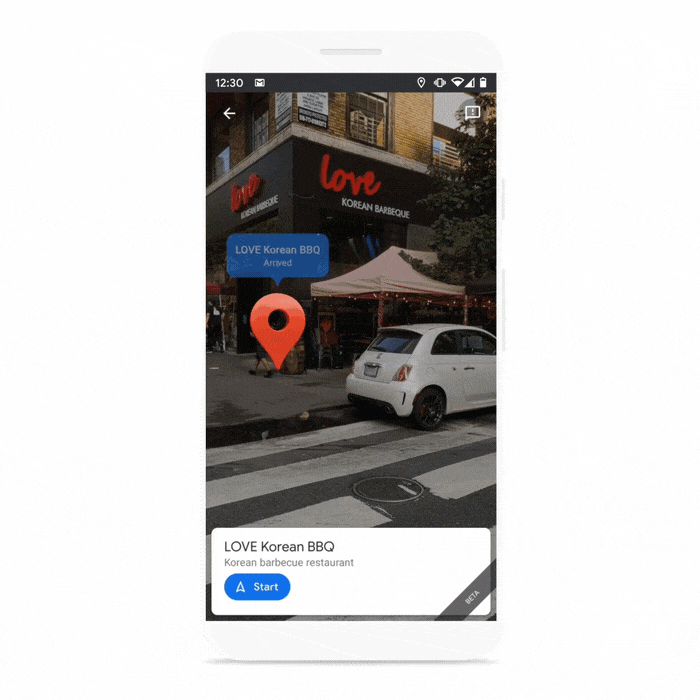 Speaking of pins, Google said that pins are now more accurate in Live View. The company said it made improvements to the underlying technology, so it can now take elevation into account to more accurately display the destination pin.
In addition to showing nearby landmarks, Google said users can also access Live View from the transit tab in Google Maps. "If you're using transit directions and have a walking portion of your journey, you can use Live View to find your way," Google said. "This is particularly useful when you exit a transit station and don't know which way to go."
Google also said that it's bringing Live View in Location Sharing to Android and iOS. The feature, which was introduced last month, was previously available to Pixel users. The feature is convenient if you're trying to link up with friends or family.
Introduced last year, Live View has become an incredibly useful feature of Google Maps, combining Street View's real-world imagery, machine learning, and smartphone sensors to get a street level view with directions overlaid in augmented reality.
Landmarks will roll out soon to Android and iOS in nearly 25 cities around the world. Live View in the transit tab, Location Sharing, and a more accurate pin, will come to Android and iOS will in the coming weeks.
We are reader supported. External links may earn us a commission.