New privacy features are coming to Google Maps, YouTube, and Google Chrome
Earlier this year at Google I/O 2019, the company showcased a number of additional privacy and security tools to help users better understand and manage their data. Google introduced features like one-tap access to the Google Account from all major products, the ability to auto-delete web and app activity, and promised to bring incognito mode to more of its apps. Honoring its promise, Google is now rolling out new privacy features for Google Maps, YouTube and Google Chrome.
According to a recent blog post from the company, these new privacy features will include incognito mode for Google Maps, auto-delete activity controls for YouTube, and updates to the password manager on Chrome.
Incognito Mode in Google Maps
The new incognito mode in Google Maps, which was spotted in the wild last month, will work exactly like the one found on YouTube and Chrome. Essentially, it will prevent Google from recording your Maps activity on a particular device. As seen in the GIF below, the incognito mode can be activated by tapping on your profile picture and then selecting it from the following menu.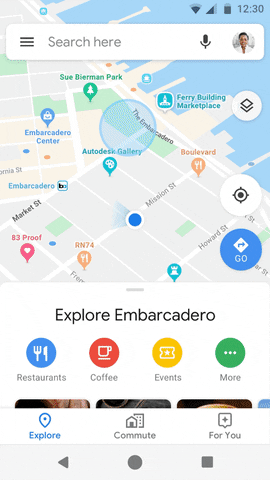 Once the mode is turned on, Google won't use your activity on that particular device to customize your Maps experience. To return to a personalized experience with tailored recommendations and information about your commute, you'll have to turn it off from the same menu. The incognito mode is making its way to Maps on Android this month, with iOS to follow soon thereafter.
Auto-delete YouTube History for privacy
The auto-delete feature for location history and web & app activity that debuted earlier this year is now making its way over to YouTube. The new feature will allow you to automatically delete your YouTube History after a period of 3 or 18 months.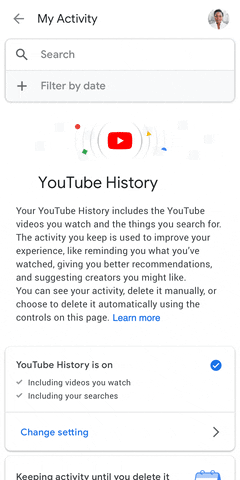 This feature is already live and you can set the time period by heading over to your YouTube My Activity page. Once you've saved your preference, YouTube will automatically clear your history after the stipulated time.
Password Checkup in Google Chrome
Chrome's Password Manager is a handy tool that can keep all your unique passwords safe in one place. But it now has a new password checkup feature that will tell you if any of your passwords are weak, whether you've reused them across various websites, or if they have been compromised in any public data breaches.
The new feature is live and can be found within the password manager. To check your saved passwords, all you need to do is click on the Check passwords option at the top. Google will then ask you for your account credentials to verify that it's you and once that's done, you'll get a detailed privacy report of all your saved passwords.
Assistant Privacy Commands
Other than the aforementioned features, the blog post also highlights new privacy-centric commands for the Google Assistant. These commands will allow you to easily delete your Assistant activity from your Google Account. The new privacy commands are expected to roll out in English over the coming week and in all other languages next month.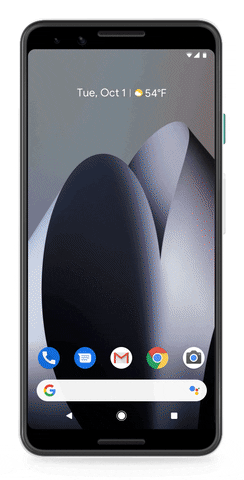 Once the feature goes live, users will be able to say things like "Hey Google, delete the last thing I said to you" or "Hey Google, delete everything I said to you last week" and the Assistant will automatically delete the corresponding activity. However, in case you ask the Assistant to delete more than a week's worth of data, it will redirect you to the page in your account settings to proceed further.
---
Source: Google