Report: European Commission Likely to Hit Google with Fine of over €1 Billion over Antitrust Issues
According to a new report from The Financial Times, the European Commission is likely to hit Google with a record fine of  €1 billion (£874 million) over antitrust issues. An announcement on one of the antitrust investigations will be made "in the coming weeks".
Google is accused of promoting its own shopping service (Google Shopping) in its search results over those of its competitors. The European Commission is investigating this accusation, along with other antitrust allegations relating to Android as well as its online search advertising business. Google has denied any wrongdoings in the past, but the investigation has found otherwise, as inferred from the report.
Financial Times reports that Google may be slapped with a fine that is likely to go beyond a whooping €1 Billion (~$1.12 Billion) in an announcement expected in the coming weeks.
In a blog post late last year, Google had put forth that the European Commission had failed to take into account the competitive significance of companies like Amazon and the broader dynamics of online shopping while drafting its original complaint. The online shopping market was said to be robustly competitive, and Google and many other websites were chasing Amazon, the largest player on the field. Google repeatedly pointed towards Amazon as an example of how Google's ads were not favoring itself, as consumers displayed more complexity in their purchasing behaviour than the European Commission's complaint envisaged.
"There is simply no meaningful correlation between the evolution of our search services and the performance of price comparison sites. Meanwhile, over those same ten years, a rapidly increasing amount of traffic flowed from our search pages to popular sites like Amazon and eBay as they expanded in Europe, hardly a sign of our "favouring" our own ads."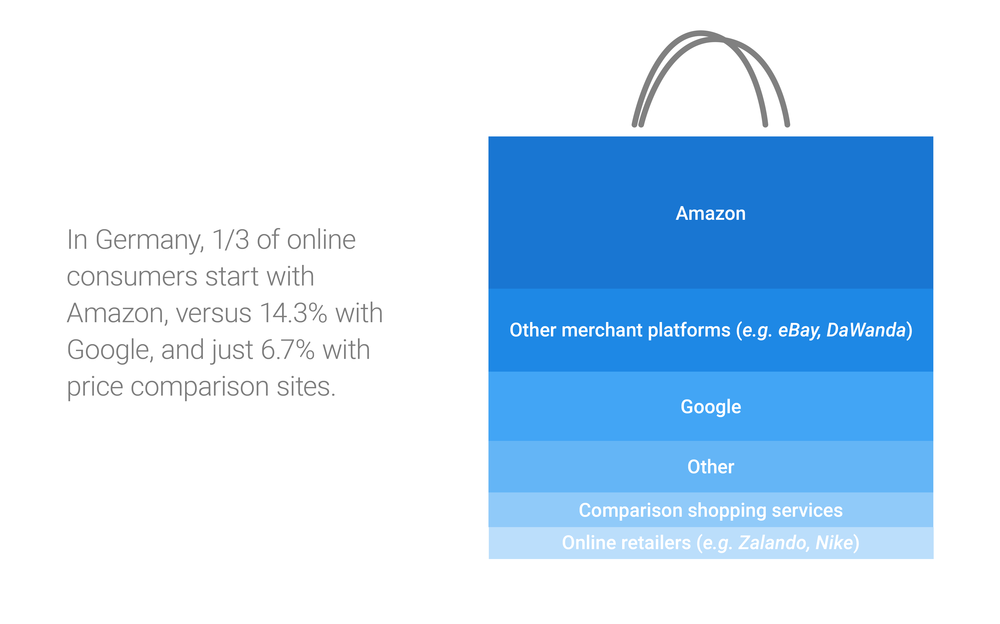 The Commission's revised filing suggests we shouldn't use specialized algorithms to highlight what we consider to be the most relevant merchants' ads for our users, but should instead highlight ads from price comparison sites. But we get feedback from our users every time they use our services and their clicks tell us that this just isn't how they want to shop. Forcing us to direct more clicks to price comparison aggregators would just subsidize sites that have become less useful for consumers.
It will be interesting to see how the European Commission conducted its investigation and what conclusion it has reached. The reports of an incoming fine on Google casts ominous clouds signalling Google's guilt, but we'd like to reserve judgement till the final results are revealed by the Commission.
---