Telegram 5.13 update brings Theme Editor 2.0, "Send when online", verifiable builds, and more
The Telegram messenger is steadily becoming the go-to choice for users looking for a reliable cross-platform messaging app that's big on privacy. The app offers tons of useful features that make it a better alternative to WhatsApp or Facebook Messenger, and it keeps getting even more new features with each successive update. Earlier this year, the app received support for silent messages, a slow mode in group chats, a new attachments menu, support for scheduled messages, custom cloud themes, and more. Now, with the latest update, Telegram is receiving a brand new Theme Editor, along with a couple of more new features.
Telegram v5.13 is now rolling out on the Play Store and with this build, it becomes the first-ever messaging app to allow users to independently verify that the code on GitHub is the exact same code that was used to build the app released on the Play Store. The update also brings a brand new Theme Editor with which you'll be able to quickly tweak the style of elements in Telegram chats and add new gradients to messages and the chat background. Once you're done customizing the interface, you can share your new theme with friends who can customize it even further as per their preference. In order to give users more customization options, Telegram has also added new patterns that can be applied to the chat background to give it a unique touch.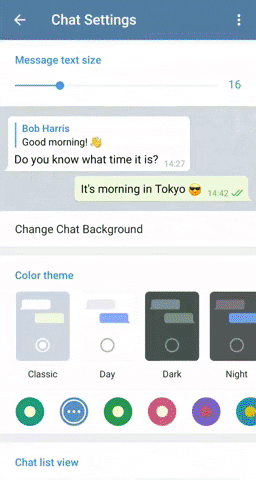 If you're not too big on customization, the latest Telegram update also includes predefined color schemes for the app's default themes. There are a variety of color schemes to choose from, that will let you completely change the look of the messenger with a single tap.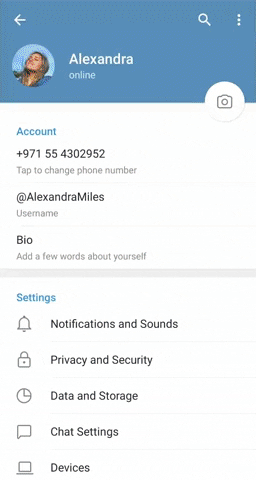 Adding on to the scheduled messages feature that was launched in a previous update, the latest Telegram update brings a "Send When Online" feature. This feature will allow users to draft a message and automatically send it when the recipient comes online. The new feature can be found within the Schedule Message option, however, you'll only be allowed to use it if you are allowed to see your recipient's online status.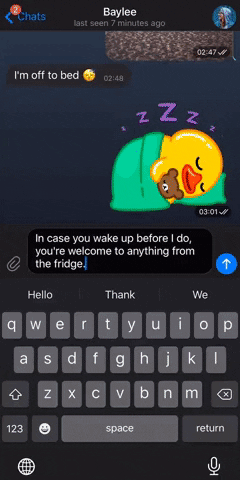 The update also brings a couple of minor features to Telegram that are expected to greatly improve its functionality. These include an improved venue sharing feature that will let you easily share your location with friends, better support for podcasts and audiobooks, a convenient new toggle to switch to night mode, improved animations, the ability to select a portion of the message text, multi-sharing from other apps, mark archive as read, and more. Click on the source link below for a complete list of all the new features introduced in Telegram v5.13.
---
Source: Telegram blog
We are reader supported. External links may earn us a commission.