Telegram adds search filters, anonymous admins, and channel comments
Telegram v7.1.1 is now rolling out on the Google Play Store, and it brings a couple of exciting new features to the popular messenger. As per the official announcement post, the latest update for Telegram includes Search Filters, a Remain Anonymous toggle for group admins, Channel Comments support, and some cool new animation effects. Here's a quick rundown of everything new in the latest Telegram update:
Search Filters
If you're a frequent Telegram user, you'd know that searching for media, links, files, etc. on the messenger could prove to be a bit of a challenge. To address this, Telegram v7.1.1 brings new Search Filters to the app. As you can see in the attached GIF, the new Search Filters will let you easily find shared media, links, files, chats, music, and more based on a couple of different criteria.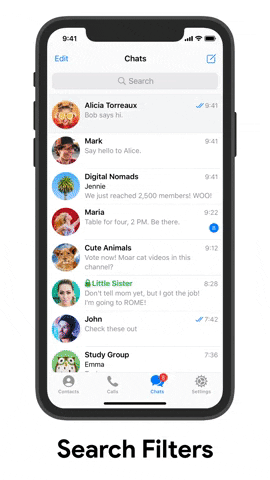 You can use this new feature to search for files by type, time period, or source. For instance, if you want to search for a particular file type, the updated Search feature has new tabs like Media, Links Files, etc. that you can easily access. If you want to search for items shared on a specific date, you can enter the date in the search bar and all the items shared on that date will pop up in the results. And finally, if you wish to look up files shared by a particular person, group, channel, or bot, you can search for it using the search bar.
Furthermore, these new Search Filters can be combined. This means that you'll be able to look for something as specific as "messages with a link, sent in March 2016, containing the word "boat"."
Anonymous Group Admins
The privacy-focused nature of Telegram has made it a valuable tool for protestors around the world. The messenger is often used as the primary means of communication for organizing protests for democracy and freedom, and Telegram is now adding another layer of protection for people who organize such protests.
With version 7.1.1, Telegram is adding a new Remain Anonymous setting to Admin rights for groups. Using this setting, group admins will be able to post messages to the group anonymously, as their messages in the chat will be signed with the group name.
Channel Comments
Telegram's latest update also brings a new comment button for posts on channels with discussion groups. Tapping on the button will let you comment on any post in the channel, and all the comments on a post will show up within a thread of their own. The comments will also show up in the discussion group within channels.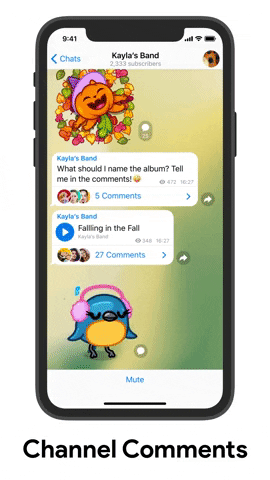 In case you're not a member of a channel's discussion group, you will receive a notification every time someone replies to one of your comments via a new chat called Replies. If you're interested in testing out this new feature, you can visit this channel.
New Telegram Animations
The update also includes a host of new animations for the Telegram app on Android. These include animations for expanding or hiding the keyboard, switching between day and night themes, and pop-ups for deleting messages, changing notifications, saving media, etc. You can check out these animations in the GIF attached below.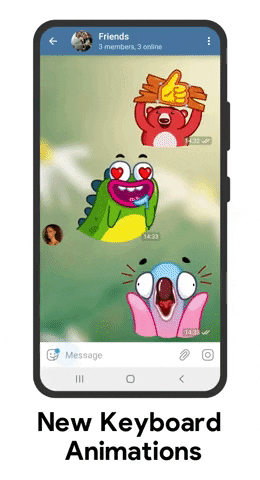 Along with the new features mentioned above, the update also brings the ability to let users take a closer look at anyone's profile picture in a group chat by pressing and holding on the picture. In case you're using multiple accounts on the platform, Telegram now also lets you preview the chat lists of your other accounts using the same gesture in the accounts switcher.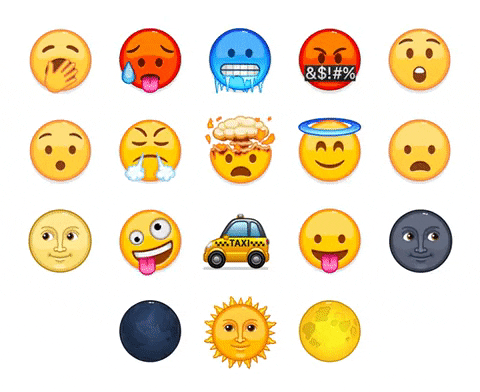 Furthermore, the update introduces a host of new animated emoji (see above). To share these animated emoji with friends, you can simply send a message with a single emoji. You can download the latest Telegram update from the Google Play Store link below. Alternatively, you can download the latest APK from APKMirror and sideload it on your device.
We are reader supported. External links may earn us a commission.