Telegram can now edit Videos and make Animated Stickers, show trending GIFs, and more
While ensuring user privacy may be Telegram's main claim to fame, the instant messenger has evolved significantly over the years and it now offers a great selection of features that attracts many users. Over the last few months, Telegram has received several major updates that introduced features like chat folders, a fast media viewer, People Nearby 2.0, revamped profiles, and more. The developers have also confirmed that they're currently working on some highly-requested features like secure group video calls, which will be released at a later date. Thanks, in part, to such frequent feature updates, Telegram has grown steadily over the last couple of years and it recently reached the 400 million monthly active users milestone. Today, Telegram is rolling out yet another major update that brings a new video editor to the app, among other things.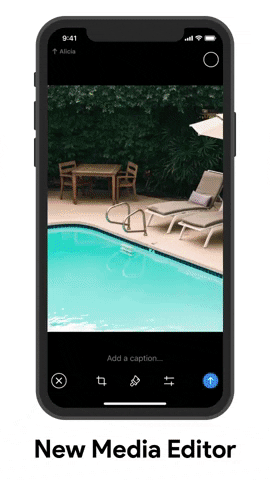 With its latest update, Telegram is giving users the ability to edit videos within the messenger. The media editor includes features like a video quality enhancement tool, that can automatically improve video quality with just two taps. In case you don't want to depend on the messenger to make the edits for you, the app also lets you manually tweak a dozen parameters, including brightness, saturation, etc. and even add animated stickers to videos.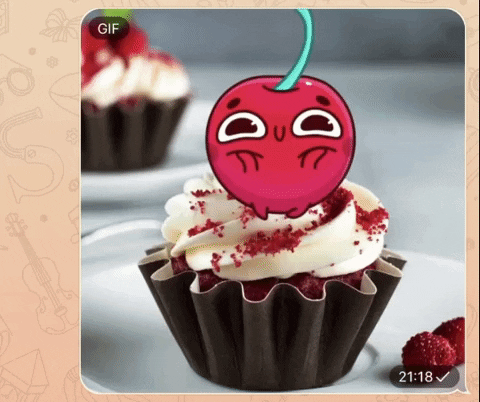 The animated stickers feature can also be used while editing photos, so you can now convert your photo into a GIF by simply adding an animated sticker to it.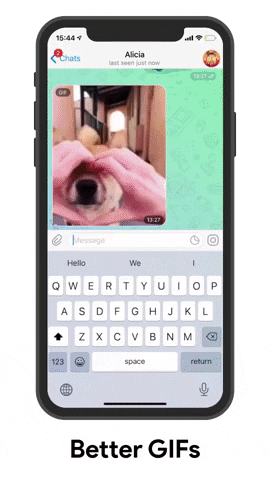 Speaking of GIFs, the GIF panel on the app has also received a minor update with a new Trending section and emoji-based tabs that cover the most popular emotions. This change is expected to make GIF search even easier on the messenger. Additionally, GIF loading times have been improved in the GIF panel to further improve user experience.
Adding on the chat folder feature that was released with Telegram 6.0, Telegram will now also let you move chats to any given folder simply by tapping and holding on a chat and then selecting a folder from the pop-up menu.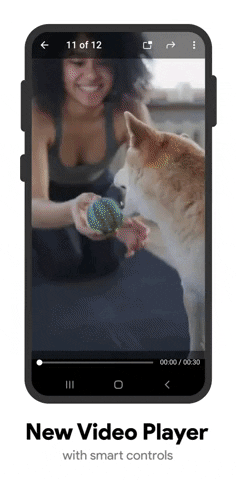 Along with the aforementioned features, the latest update also includes some exclusive features for Android users. These include smoother animations, improvements to the video player, support for automatic looping on videos that are less than 30 seconds long, and better animations for voice messages. Cache management interfaces on Android have also received a design update and the two-step verification setting now has a monkey overseeing the process. You can find the complete changelog for the latest Android release in the section below.
Changelog
Media Editor

Tap the brush icon when sending a photo or video to access the media editor.
Enhance media quality, tweak parameters like brightness, saturation, etc.
Add drawings, text, or stickers to media.
Put animated stickers on photos or videos. Photos with animated stickers automatically turn into GIFs.
Zoom in on photos or videos for high-precision drawing.

New GIF panel

Enjoy greatly enhanced loading times for GIFs in the panel.
Quickly find GIFs in emoji-based sections covering the most popular emotions.
Check the Trending Tab for the top reactions of the day.
Press and hold on any GIF in search results to save it to your collection.

Sleeker Interfaces

Send, edit, and delete messages with new smooth animations.
Watch videos from an improved player: controls disappear after 3 seconds, long cations get out of your way quickly, videos shorter than 30 seconds are looped.
Manage Telegram cache settings in style.
Watch out for the nosey monkey when you set a Two-Step Verification password.

Flexible Folders

Hold on a chat in your chat list to add it to a folder.
---
Source: Telegram blog
We are reader supported. External links may earn us a commission.