Waze is finally testing lane guidance for navigation
Google-owned navigation app Waze has improved leaps and bounds over the last few years. The app has received some major updates since its launch, with Google adding highly-requested features like Google Assistant support, a dedicated motorcycle mode, support for 7 new music streaming services, and more. However, despite constant requests from the community, Google has still not added one key feature to the app so far — lane guidance. For the unaware, lane guidance shows graphical representations of lane signs, like freeway exits, to help users decide which lane they should take to reach their destination. The feature is commonly found on dedicated navigation units and, despite several requests from Waze users, Google still hasn't added the feature to the app.
In a recent post on Reddit, a Waze map editor revealed a possible reason behind Google's decision to skip adding lane navigation to the app. The editor wrote, "When editing, we do our best to match the text on the big screen signs for exit naming. The idea is that the voice callout will read exactly what you need to be looking for. Additional visuals are just another distraction to take your eyes off of the road." While the reason does seem valid, another Redditor on the same post later chimed in that the feature was currently in development but revealed no information regarding its release. Now, according to a recent post from Israeli publication Geektime, Google has finally started testing lane guidance on Waze in the region.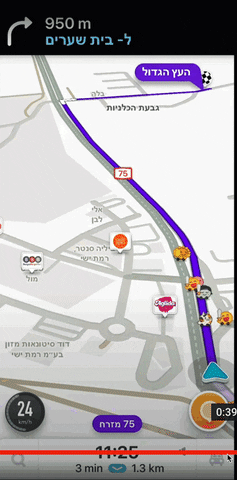 The report reveals that lane guidance in Waze will work much like the navigation feature in Google Maps and will give you a heads up to change lanes while traveling on a multi-lane road. A description of all the lanes will appear on the navigation screen, with your particular lane highlighted on the map. The lane markings will appear about 500 meters before the next turn on city roads and about a kilometer before the next turn on highways. However, at the moment Waze doesn't plan to add lane guidance for roundabouts. The feature will be released on the Waze beta channel in Israel in the coming days and should roll out to more users after the initial testing phase. As of now, we have no information from Waze regarding an international release.
---
Source: Geektime
Thanks to Idan Ben Tovim for the tip!
We are reader supported. External links may earn us a commission.